1. Atlantic Balloon Fiesta, New Brunswick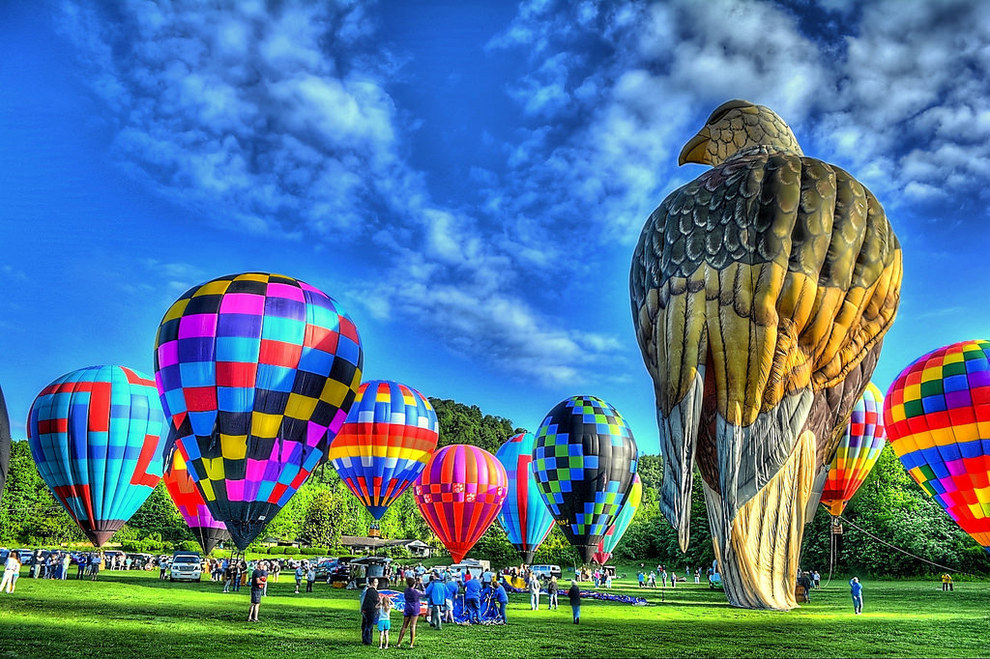 This breathtaking festival takes place in September for its 31st annual year. The brave ones can even sign up to take a ride!
2. Ice Hotel, Quebec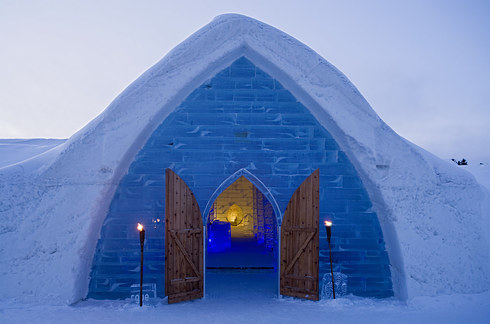 This Quebec hotel made of snow and ice sculptures makes for a truly unique experience. It's open from January through March — don't forget your parka!
3. Whale-watching, British Columbia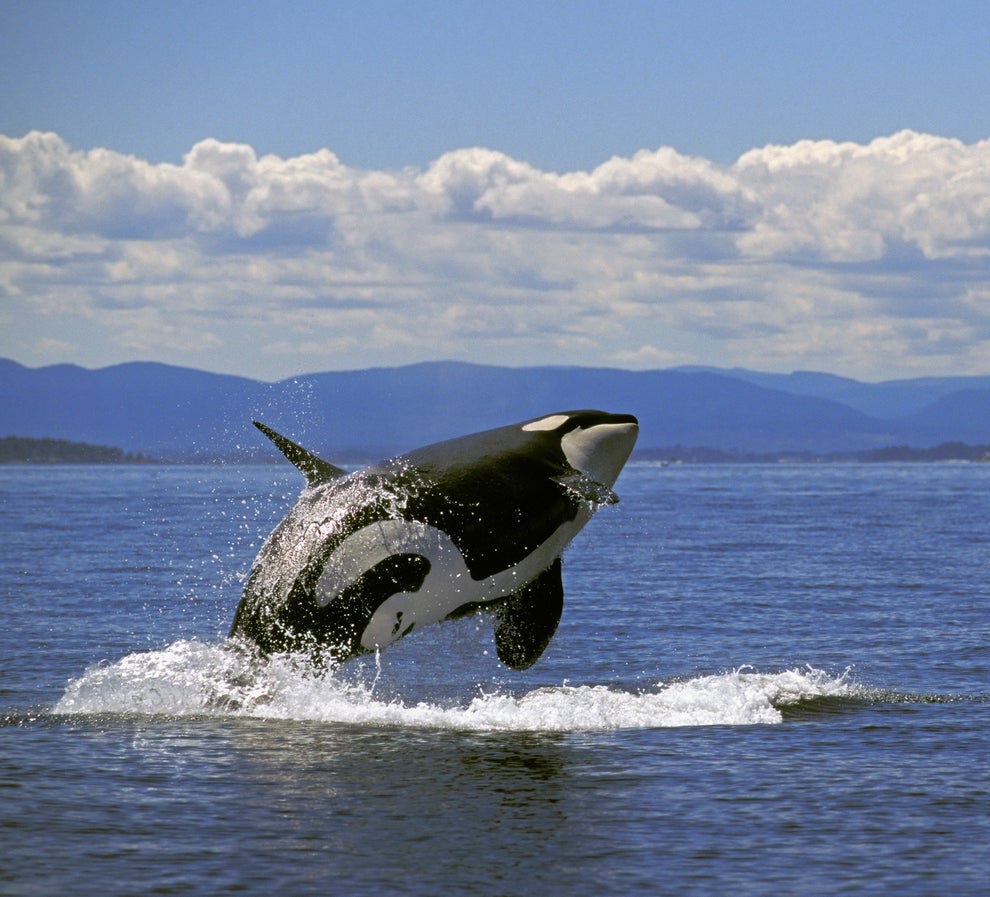 What could be more mind-blowing than seeing orcas, humpback whales, and Pacific grey whales in their natural habitat?! Many whale-watching tours leave from Vancouver and Victoria from May through October.
4. Kensington Market, Toronto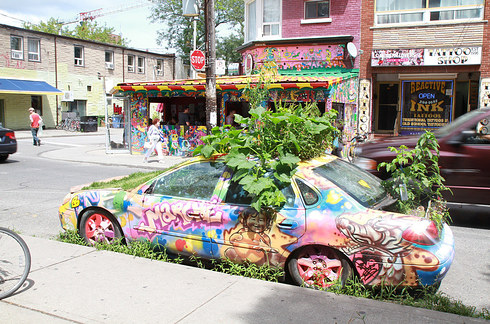 Kensington Market is a must-see in the heart of downtown Toronto. Nestled beside Chinatown, it's a one-stop shop for fresh produce, cute coffeeshops, diverse cuisine, and some colorful local flavor.
5. Jellybean Row, St. John's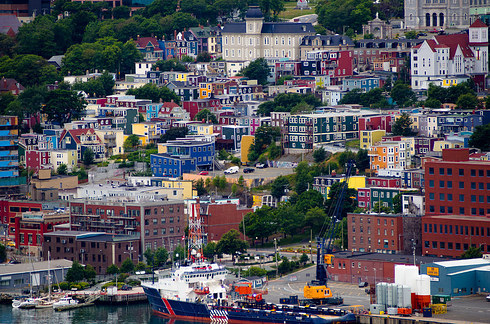 Downtown St. John's has the most picturesque colorful row houses. They've become quite the attraction, so much so that they've been coined "Jellybean Row."
6. Royal Ontario Museum, Toronto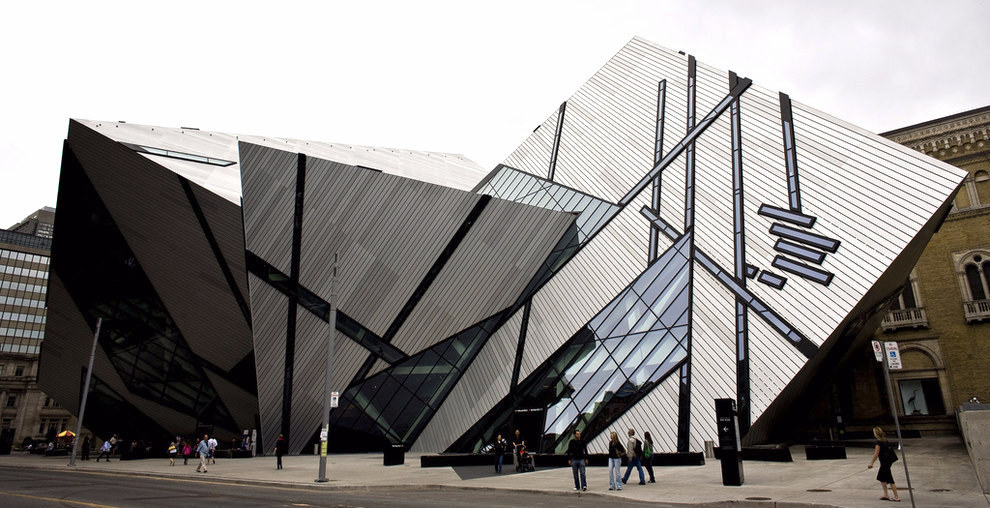 While the ROM is complete with many extraordinary works of art, the structure itself is quite mind-blowing. The museum's massive renovation resulted in the Michael Lee-Chin Crystal, a starkly modern addition to the museum's more traditional architectural style.
7. Maman, Ottawa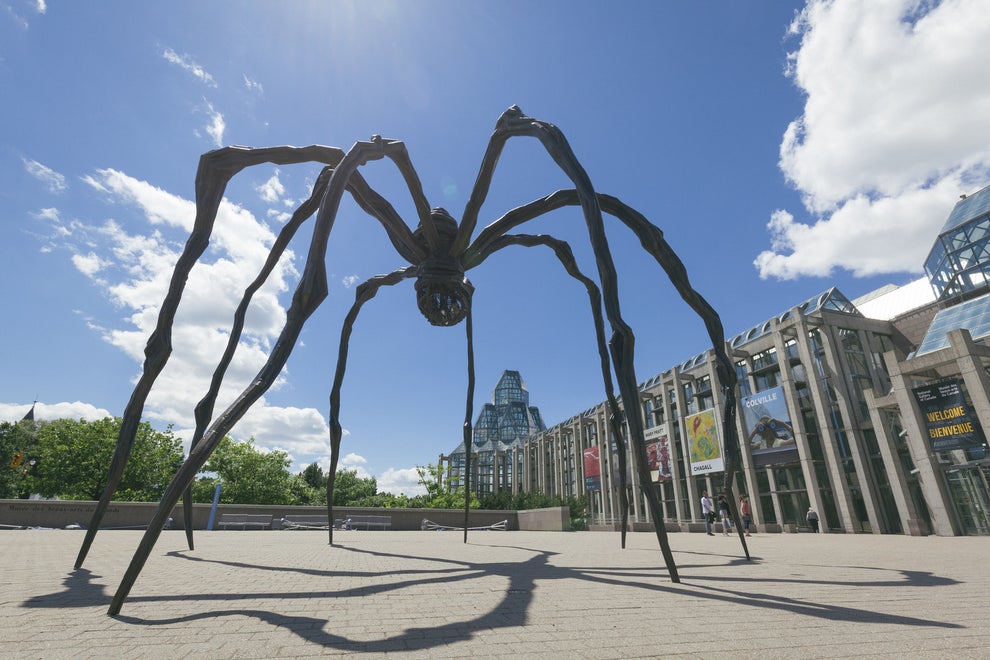 This giant 30-foot spider sculpture designed by Louise Bourgeois lives in front of the National Gallery of Canada. If you get close enough, you'll be able to see the marble eggs nestled under the spider's belly!
8. Canadian Badlands, Alberta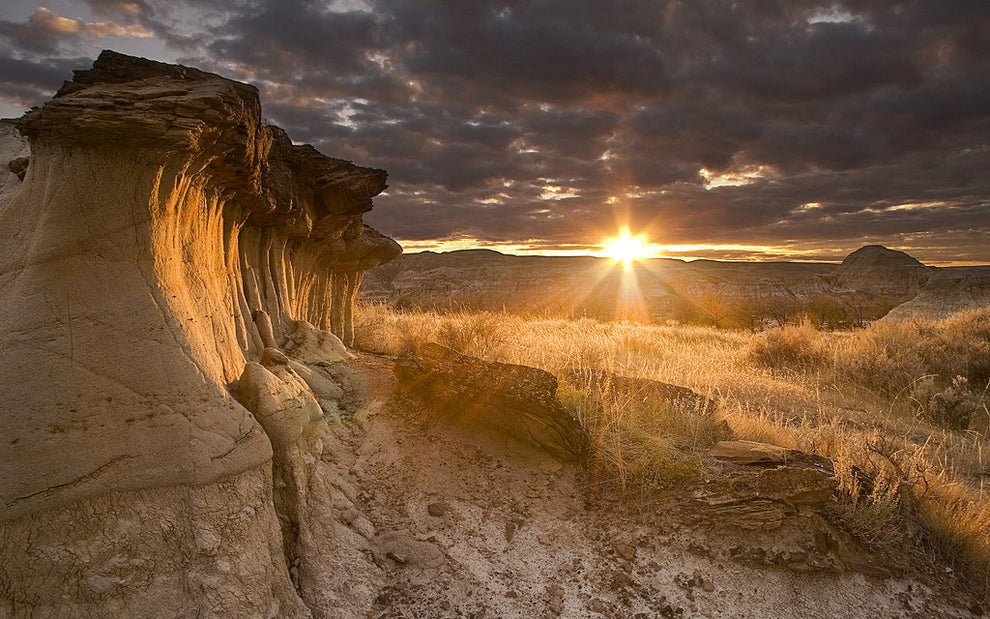 If you visit the Canadian Badlands, you have to check out Dinosaur Provincial Park — a UNESCO World Heritage site where you might just dig up a prehistoric fossil!
9. Narcisse Snake Dens, Manitoba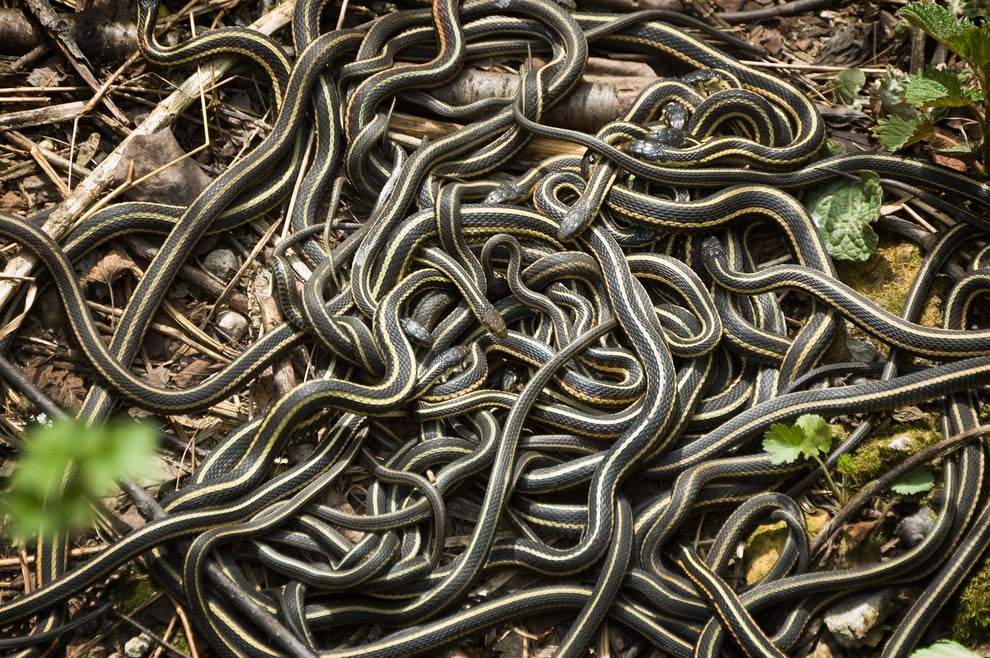 The Narcisse Snake Dens in Manitoba are home to one of the largest gatherings of red-sided garter snakes in the world. Many tourists gather here for the three weeks in May or September when several thousand red-sided garters slither around.
10. Habitat 67, Montreal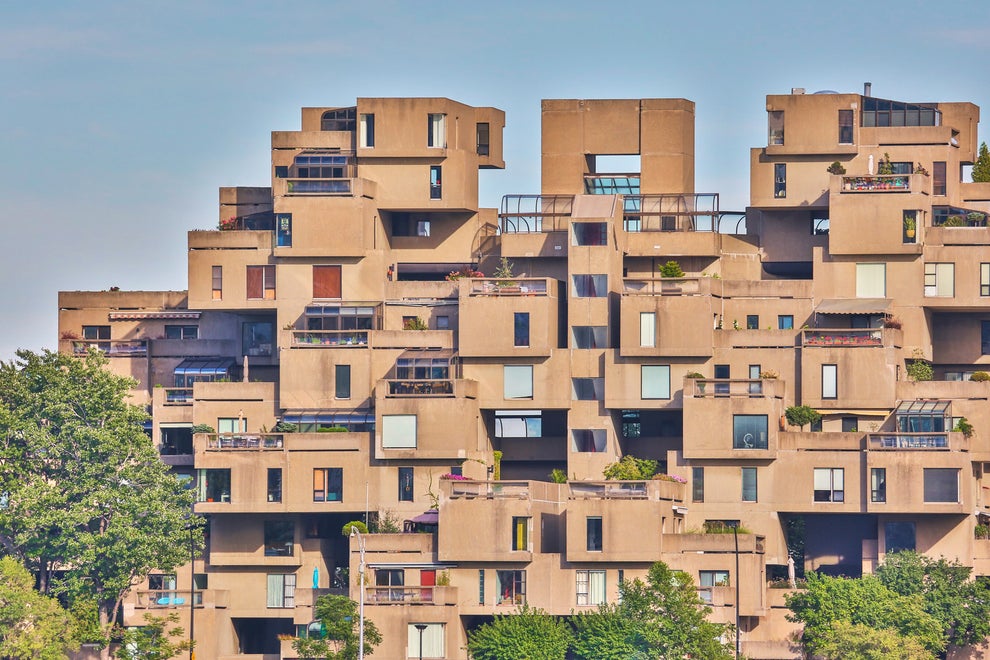 This architectural marvel was first imagined as a potential solution for redefining apartment living in Montreal. Today, it remains one of the most prominent pieces of architecture in Canada.
11. Free Spirit Spheres, British Columbia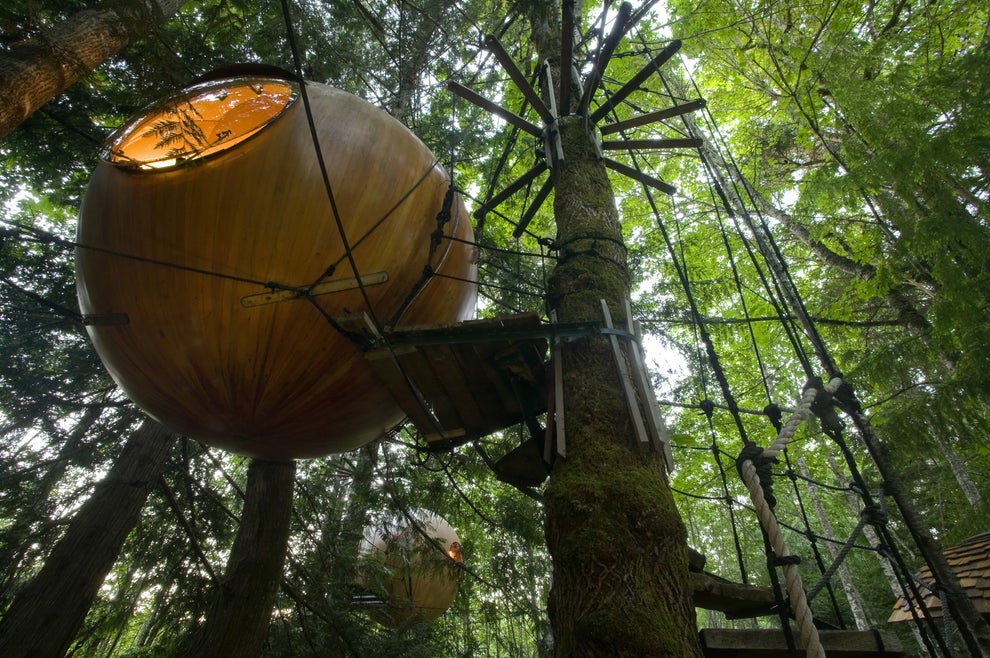 These amazing spherical treehouses suspended in the forest are one of the most unique accommodations to take in the incredible Vancouver Island landscape.
12. Igloofest, Montreal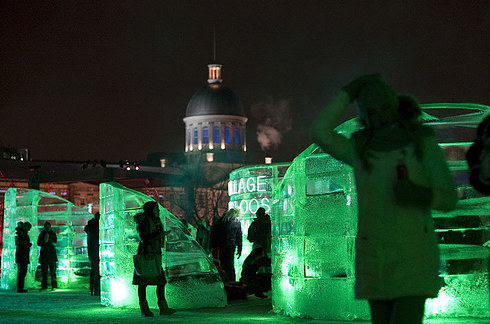 There are few things as mind-blowing as seeing thousands of people gather in the middle of winter for an incredible outdoor electronic music festival. Despite the freezing temperatures in January and February, the energy of the crowd is far from chilly!
13. Street Art, Montreal
Why visit the galleries when you can get a taste of Montreal's edgy arts scene for free by simply walking around the city?!
14. OCAD, Toronto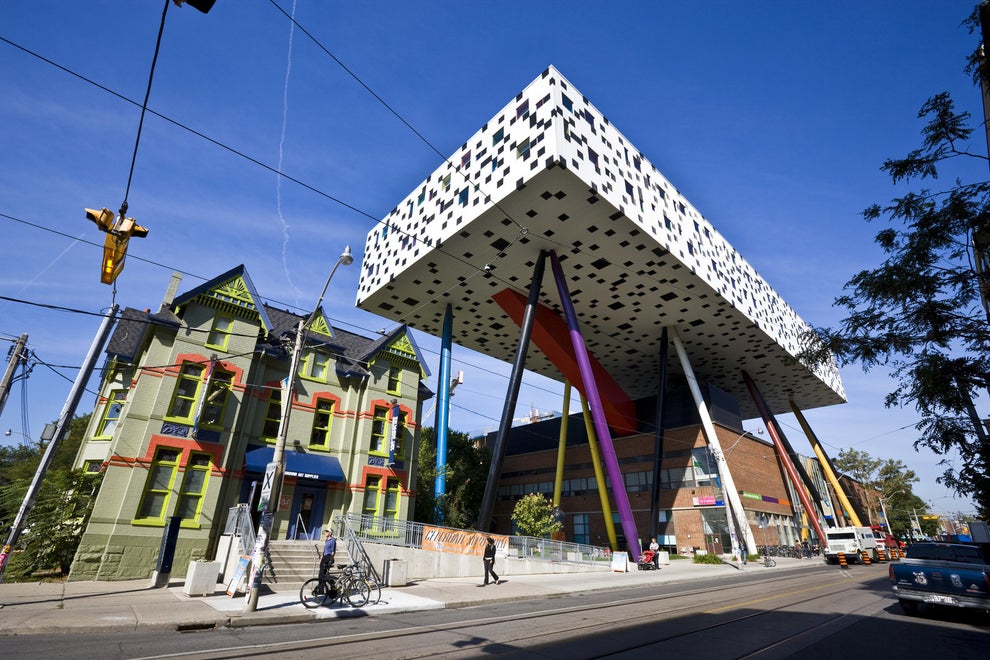 OCAD (Ontario College of Art & Design) is one of the most notable buildings in Toronto. The art and design university rests on colorful stilts in downtown Toronto.
Visit Canada this summer and see all of the incredible things it has to offer, besides trees and mountains of course.
Please follow and like us:
Leave a comment